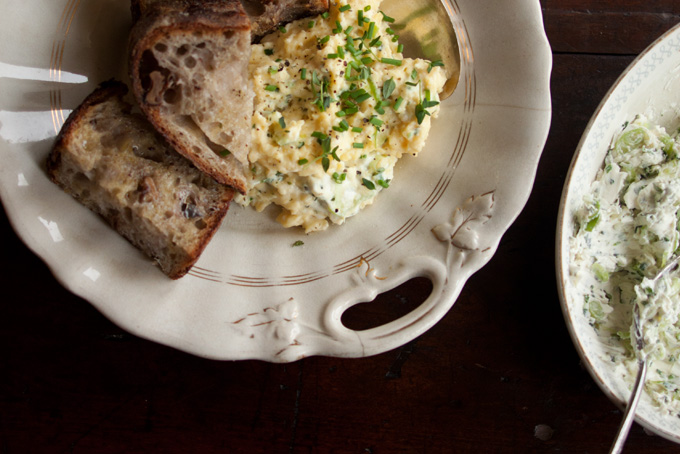 I would like to think that August is going to disappear into a happy blur of friends, and meals, and walks around San Francisco. We're smack in the middle of a parade of house guests, and it's pretty great. One of my best friends from high school visited first - all the way from Kennett Square, Pennsylvania. Then, a few days later, this amazing lady dropped into San Francisco to sell her beautiful letterpress stationary. I connected with Lynn a couple years back (through her site) - I loved her clean, understated designs, and I found her writing about her work (and adventures with this little guy) inspiring.
We did a bunch of stuff while she was here. And(!) her visit happened to coincide with the Alameda Flea market. So, we crossed the bridge (not long after sunrise) last Sunday morning, to beat the crowds. Conversations so early in the morning are always a bit hazy in my memory, but I know we talked about lots of things, including eggs. A subject, it turns out, we have similar opinions on. For example - poached eggs are good, but jiggly whites are just gross. Lynn mentioned she does a scramble where she adds a couple dollops of special, super-herby cream cheese to finish the eggs. Now, this was an idea that had never occurred to me. In fact, I can't actually remember the last time I bought cream cheese. They sounded incredible - the sort of thing I think of as simple-special - simple technique with a special twist. Lynn was a good sport, and let me shoot her while she showed me the ropes. Here's how you make them...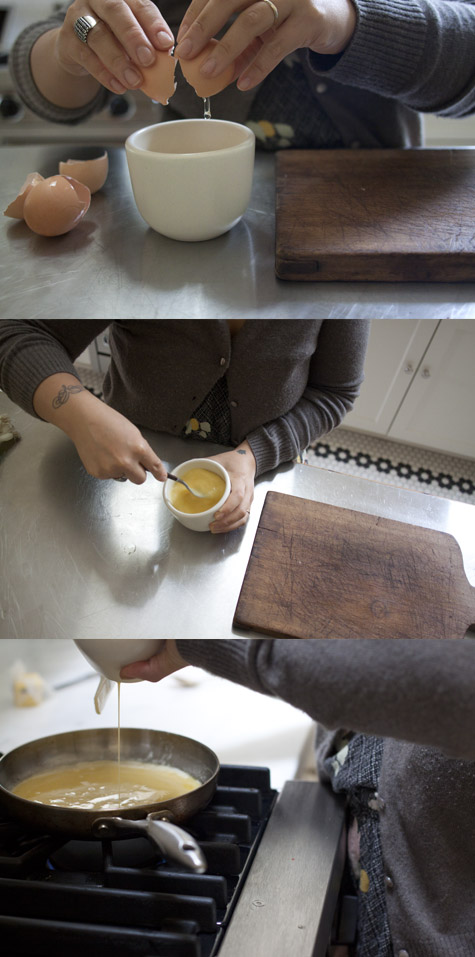 One thing before we get to the recipe - you're going have plenty of leftover cream cheese, and it'll last a good week or so in your refrigerator. Other ways you can use it - slathered on toast and crackers. Lynn suggested layering it throughout a breakfast strata, or adding dollops to the top of a frittata. You can toss some into a bowl of hot pasta along with some chopped spinach. Or top a bowl of roasted tomato soup with a dollop. Or smeared on one of these quesadillas? You get the idea - it's great on/in/over a whole host of things.
Thanks for being a most excellent houseguest Lynn - come back soon :)! xoxo
Continue reading Herb Cream Cheese Scrambled Eggs...
Source: http://feeds.101cookbooks.com/~r/101Cookbooks/~3/3y5cb_EceXQ/herb-cream-cheese-scrambled-eggs-recipe.html
bass pro shop locations backpacking locations dorst creek campground reviews fort wilderness rv camping national parks jobs national parks camping airstream campgrounds